Internships & Volunteering
How to Apply to be a PBS Charlotte Intern
The PBS Charlotte Internship program is back! Are you looking for an exciting internship opportunity to learn about broadcast journalism and/or television production? Consider applying for a spring, summer or fall internship with PBS Charlotte! Applicants must be currently enrolled in a community college or university program and earning credits toward a degree.
Any student seeking college credit toward a degree may apply for one of our unpaid internships. Interns will have the opportunity to go out in the field to assist our production crews, operate studio equipment and work with our reporters producing content for local programs, special projects and documentaries. Occasionally, we may have you assist our Education & Outreach, Membership and Web/Social Media Departments to expose you to a wider range of experiences during your internship.
To apply, send the following materials to Senior Traffic Coordinator internships@wtvi.org:
Cover letter – Tell us why you want to intern at PBS Charlotte. What are your career goals and how would an internship with us help with your academic and professional development?
Resume – Highlight your previous and current work experience.
References – Provide the name, phone number and email for three professional contacts.

The deadlines for submitting internship application materials are:
Spring: October 1
Summer: May 1
Fall: July 1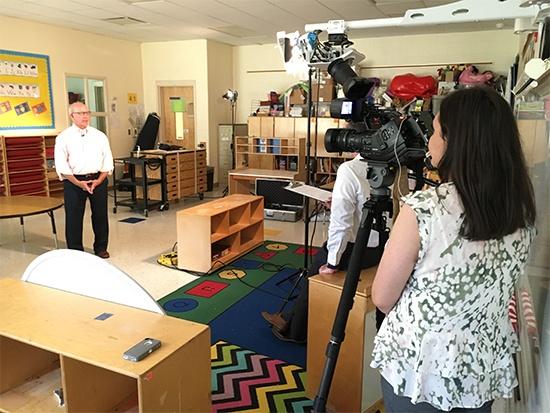 Throughout the year, there are a number of projects and events in which we rely heavily on volunteers. This could include a sneak preview screening of a PBS program, a literacy outreach initiative or a live membership drive. If you or your group would like to serve as a volunteer, email Membership Support Specialist, Traci Cruey at memberservices@wtvi.org.