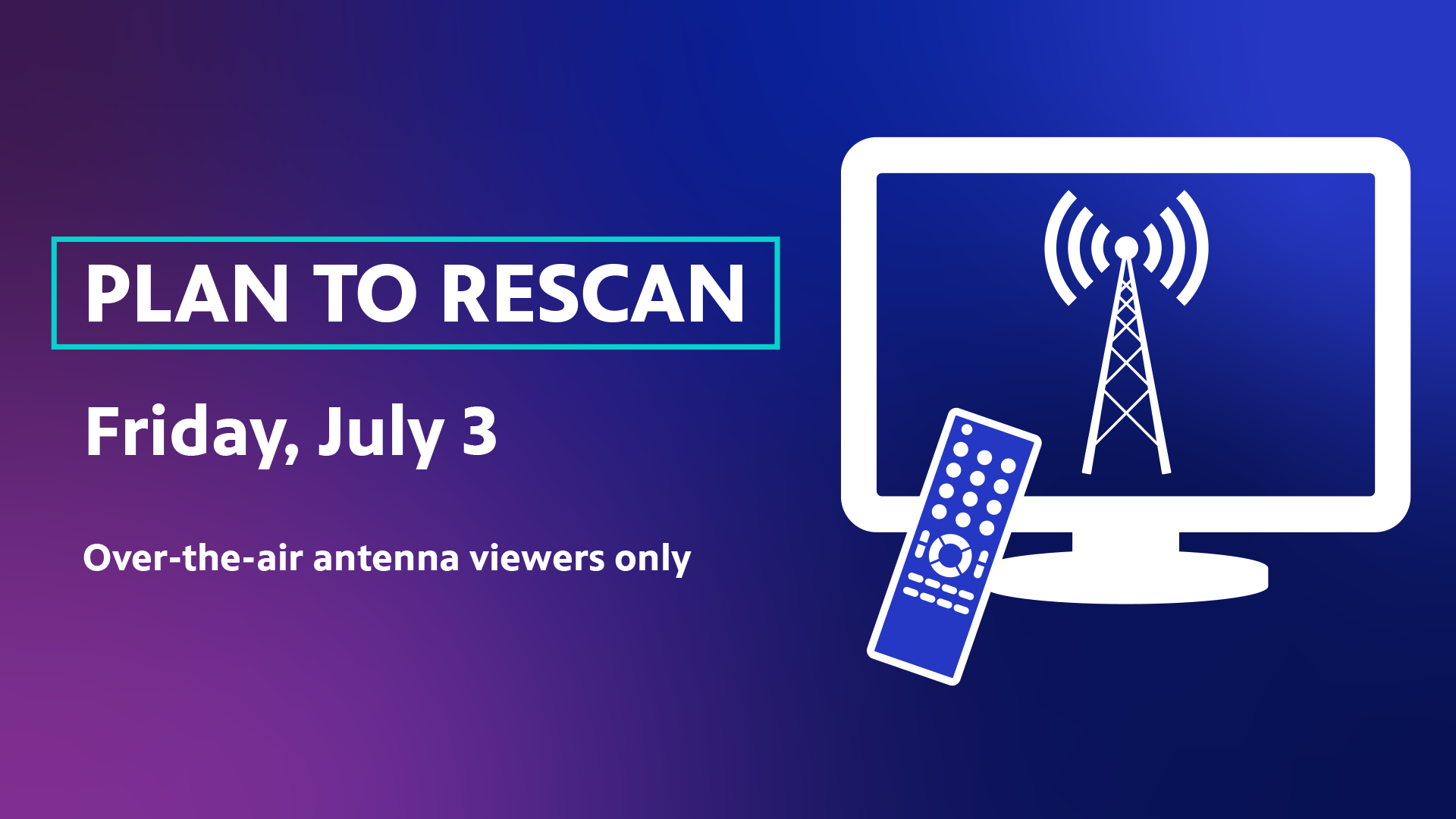 How To Rescan Your Antenna TV
Select Scan or Autotune from your TV or converter box control menu to start the scanning process.

Your TV will do the rest. This process usually takes a few minutes to complete.
Attention: PBS Charlotte is moving frequencies on July 3rd at 12:30pm. If you use an antenna to watch TV for free, you must rescan your television set on July 3rd to continue receiving this channel. Visit TVAnswers.org or call 1-888-CALL-FCC (1-888-225-5322) and press 6 for more information. Cable and satellite viewers are not affected.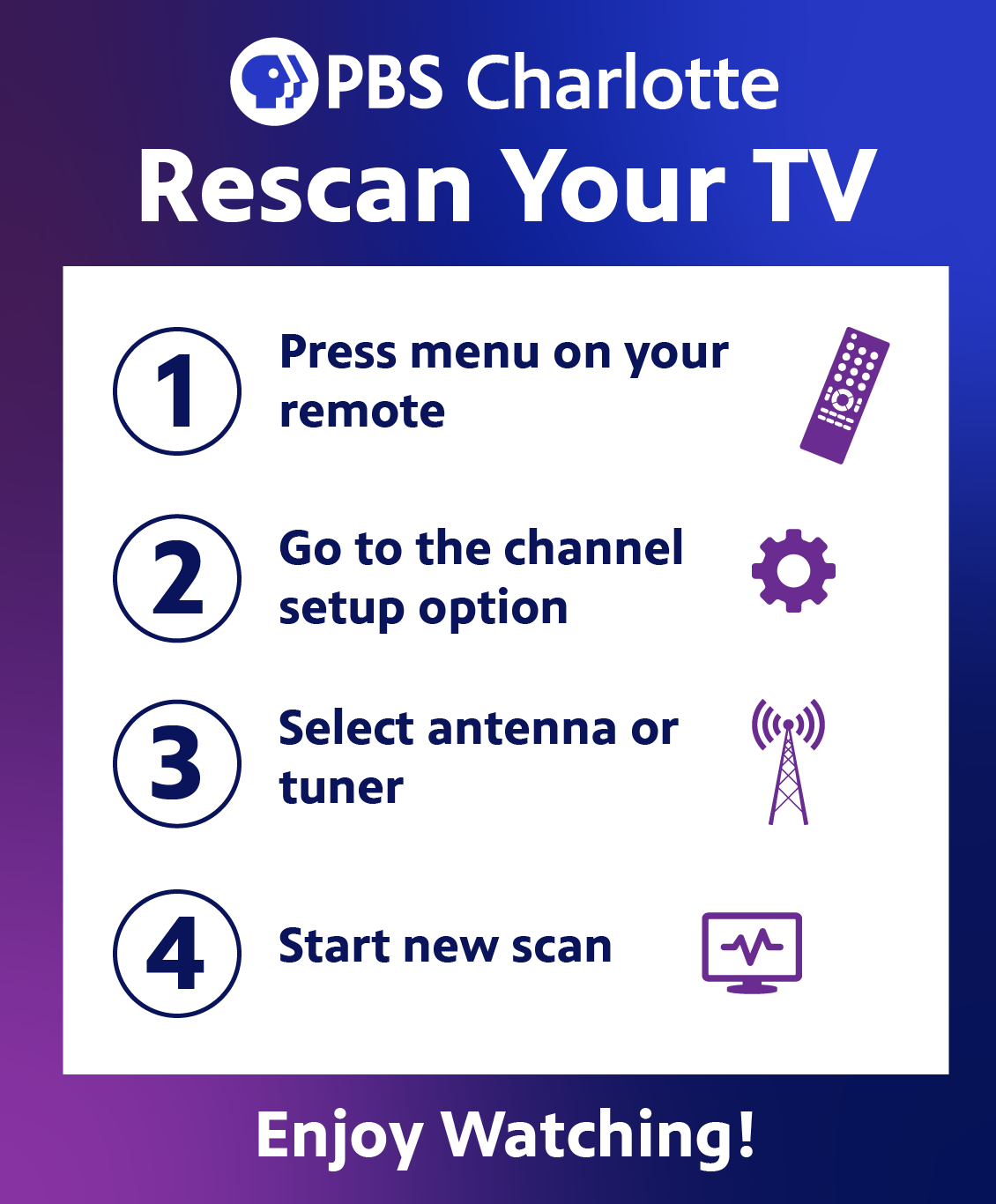 TV & Antenna Manufacturer Resources for Rescan Info
Because specific rescan procedures may vary by manufacturer, please consult the links below for the online support pages of many popular brands.
For more information, including information about how to rescan and reasons for the change, please visit fcc.gov/TVrescan. There's even a handy interactive digital TV map there which allows you to put in your home address to pull up all the stations that should be available to you with an antenna. Additionally, the National Association of Broadcasters has created an informative website at tvanswers.org.

Still have questions? The FCC offers a dedicated TV Transition Hotline, with live help from 8 AM to 1 AM (including weekends). Call 1-888-CALLFCC (1-888-225-5322), then press 6.
TV Answers
How to Rescan Your TV and Converter Box
View this web tutorial to learn how to rescan your TVs and converter boxes to prepare for stations' frequency moves.